Andrew Sills
Professor of Mathematics

Department of Mathematical Sciences
Georgia Southern University
Office: Math/Physics Bldg 3305
Office phone: (912) 478-5424
Department fax: (912) 478-0654
e-mail: asills [at] georgiasouthern [dot] edu

Mailing address:
Andrew V. Sills
Department of Mathematical Sciences
65 Georgia Avenue, Room 3008
Georgia Southern University
Statesboro, Georgia 30458, USA



Publications
Talks
Mathematica and Maple packages
Curriculum Vitae
Math links
Fall 2017 weekly schedule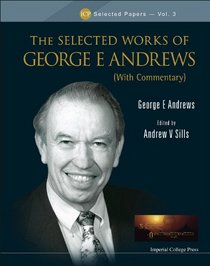 Selected Works of George E. Andrews with Commentary,
written by G. E. Andrews and edited by A. V. Sills
was published by Imperial College Press in February 2013
and is now available!


An Invitation to the Rogers--Ramanujan Identities
published by the CRC in October 2017

Information for my students (select semester):
---
---
The content of personal and other unofficial home pages is not sanctioned by Georgia Southern University and does not represent official information or opinions of the University. Andrew Sills is solely responsible for the contents of this page.
Last updated: November 29, 2017